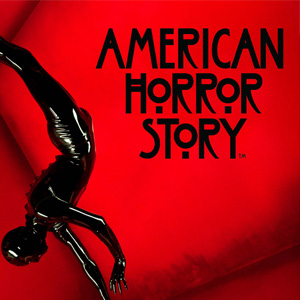 Ryan Murphy and Brad Falchuk have done, what I thought, to be impossible. Coming from Glee fame, creating a network television show riddled with song and school yard drama has turned to the dark side in fashion. American Horror Story is a surprisingly rich television show filled with atmosphere, unforgettable characters, and a morbid storyline. Since the shows original airing, the overwhelming positivity has caused an instant second season.
Ben (Dylan McDermott), his wife Vivian (Connie Britton) are in a troubled relationship, and to have a fresh start, they decide to move to Los Angeles. The house they move into has a very twisted past. The teenage daughter, Violet (Taissa Farmiga), becomes close to an extremely troubled boy named Tate Langdon (Evan Peters). The storyline beyond that is somewhat impossible to put in a linear thought. The past of the house, and the people around it, are what drive the story. Flash backs to tragedies and evil that has happened in that house send shivers down your spine. Mixing that with the evil that befalls this new family, and a man in a rubber suit. You heard me.
FX has struck gold with American Horror Story. The creators have a surprising grasp on the concept of 'less is more'. Focusing in on storyline, atmosphere, and powerful performances are more effective then all the CG you can muster. I would highly recommend this series, especially to those that are fans of classic horror. I was surprised that originality still existed out there in TV Land, that people still delved deep into imagination and came out with something that could really scare others, while still being accessable to those that are new to the horror genre. That is what I also liked about the series, it opened up people to the fun of horror, no matter what your tolerance is. That horror isn't just about the gore, but it's about the dark side of great storytelling.